First off are some pics from the Blue Man group when Amit, Andrew, Andrew, Kristin and I went to New York. We were in the second row of the show and got free ponchos! Although we didn't get sprayed with paint we did get engulfed (and I do mean completely engulfed) in rolls upon rolls of crepe paper. It was nuts and so much fun!



Here's Amit and Andrew in their ponchos before the show started. I would have taken more of us in the theatre but after this one the lady yelled at me so I stopped.



After the show we got to meet the blue men! This one was my favorite - there was a tall, inquisitive one (this one) a shorter, meek one (not pictured), and in indescript one (shown below).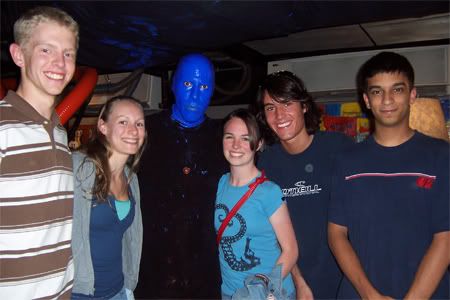 Here's all of us with one of the blue men. And yes, if you touch their face, you get paint on your hands. There's still some on my bag.


These are all pics from school the day of graduation (Monday). It was a bittersweet day really. Said a lot of goodbyes, surprisingly didn't cry, but all in all a good day.



Me and the Andrews! Good god I never realize how tall people are (or how short I am) until I see it in pictures.



Me and Vinternet!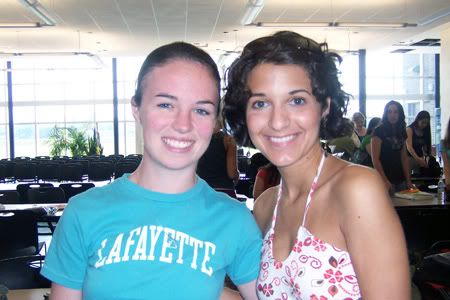 Kerry (leading the double life) and I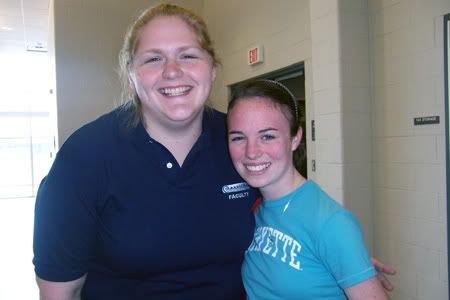 JVV! I will miss her so much. One of the best teachers ever.



Andrew wanted a pic with JVV.



A good one of Ashley and I.



Mr. Balma!! Best teacher I have ever had.



Kristin, Andrew, and Mrs. R.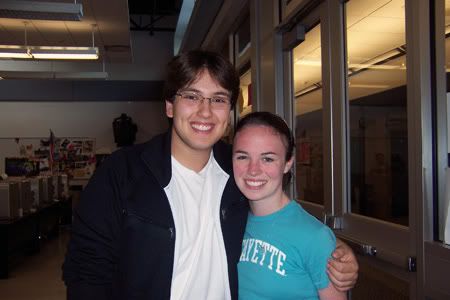 Ryan and I



Andrew and Mike Perry, what a character.



Kerry, myself, and Mr. Applegate. Another one of my favorite teachers ever. I will miss that man terribly.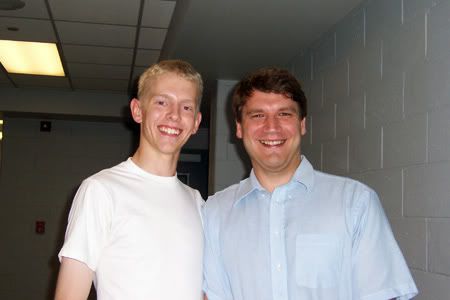 Andrew and Mr. Applegate. (Do any spackling this weekend?)



Kerry, myself, and Mr. Sherman - who is wearing GOLDEN BOY! Just for us.



Mrs. Sant, Kerry and I. Mrs. Sant said all these inspirational quotes to us and was so cute.



Kevin and I



My fellow Lafayette-bound...person. Hooray!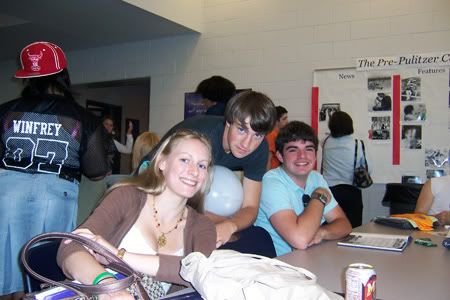 Our lunch table!! I will miss it so :( Kristin, Kyle, and Josh, all frequent fliers at our table.



Kerry, myself, and SENORA! I will miss her cheesey beefy macaroni heavenly goodness in a casserole. I don't even know how to describe it. It's damn good.



Andrew Dag and I in the infamous fishbowl room.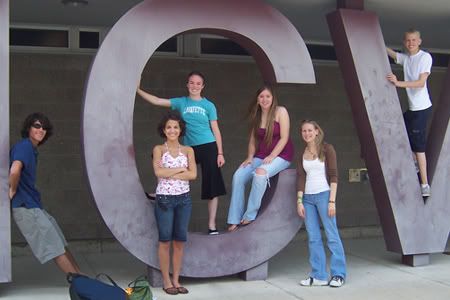 I tried to make this nice and big but Photobucket wouldn't allow it. :( Anyways, five of my best from CHS. I will miss all of you guys.



Why are these huge? I have no idea. Andrew Rugge and the docutech.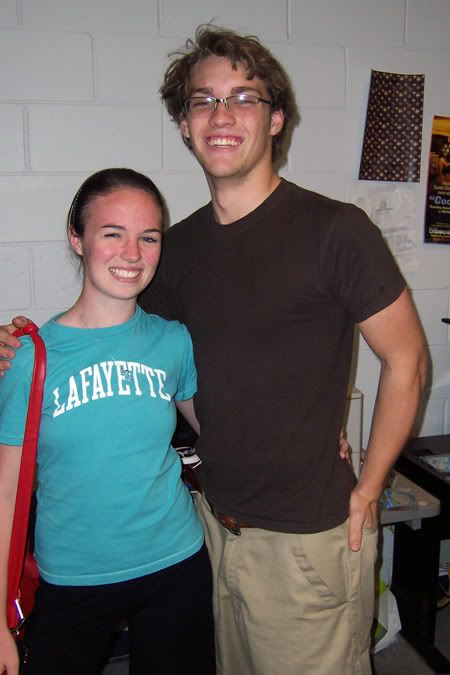 Ack this is huge too. Me and Mike Perry



Back to normal size, here's Rick and I.


Here are pics of me in my graduation dress...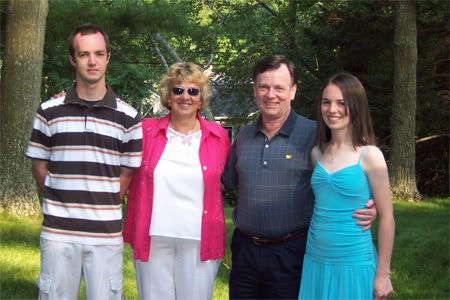 Me and the family.



Me and Sal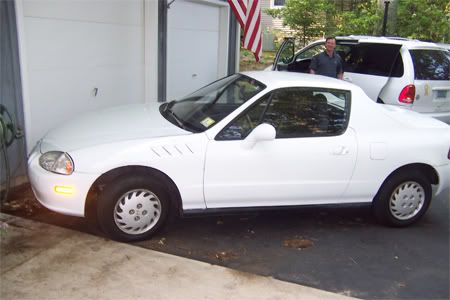 Sal took this one (actually Sal was the photographer for like, all of these pictures) of my mom's new little car. Cute no?


These are all before graduation actually happened...



Here I am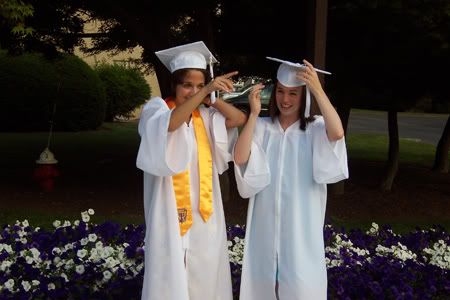 We're trying to figure out this hat situation...



Kerry and I! God I will miss her :(



Me! Ignore the stupid string hanging down from my hat.



Me and my brother Chris



Me and my parents



Me and Sal



Kyle and I again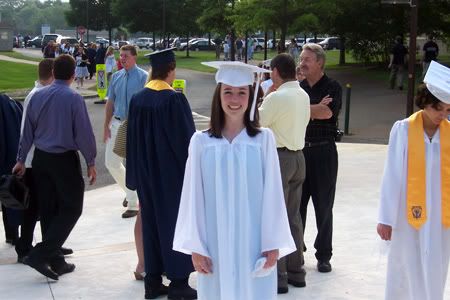 I look kinda overwhelmed here.



Walking up to the stage, couldn't stop laughing.


And these are after graduation! Yay we graduated!



Kerry, Kristin, Andrew, Tamra, Ashley, Kerry, Andrew, Vincent. I will miss you all terribly :( :(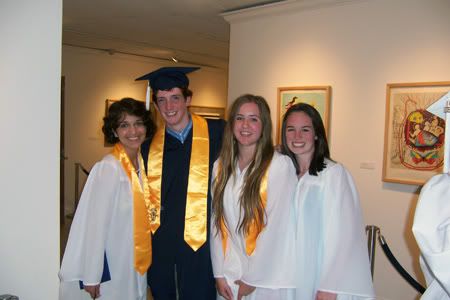 Kerry, Vincent, Ashley and I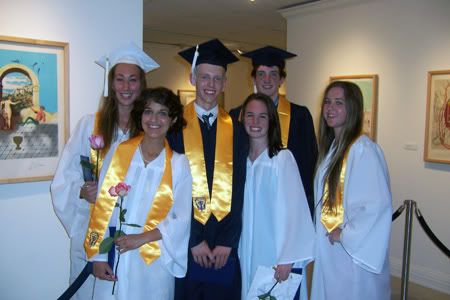 Tamra, Kerry, Andrew, Me, Vincent, Ashley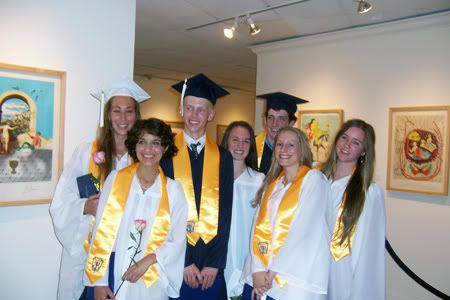 Woops forgot Kristin!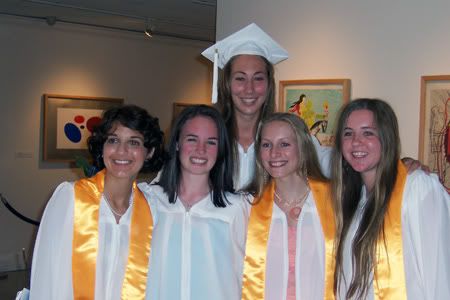 My best girl friends at CHS. Tamra towers over us all!



Haha this is so perfect.



Kerry, myself, and....DON! We can now call him "Don".



Oh Kristin.



Me and Dad



Me and Kevin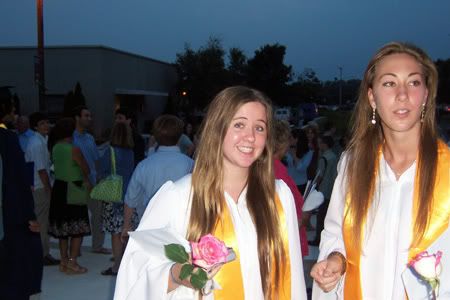 Ashley strains another smile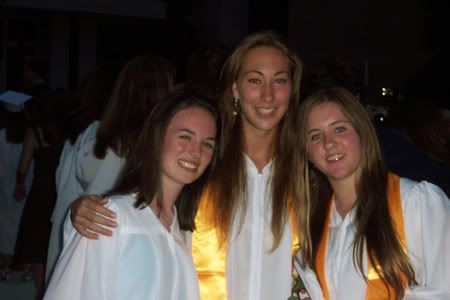 Me, Tamra, and Ash



Rick's hand is the size of my head!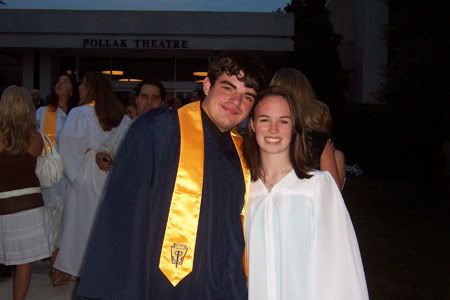 Me and Josh



Me and Tamra's little sister Laura...she is insane.



Amit!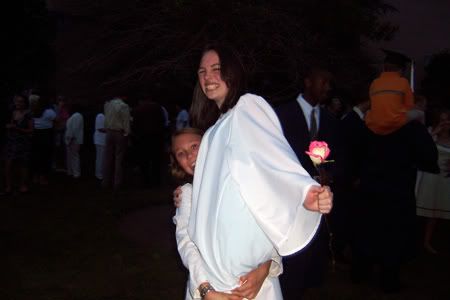 Told you Laura was insane



The colors are all messed on this one...whatever. Sal made friends with Mrs. Rod.



Yet again, the Lafayette people, but this time I have a rose.


And here's a picture of Sal and I eating popsicles in a hammock because my mom thought it was cute. :)




Woo! A lot of pictures. Hope you enjoy them. I will miss all of you at CHS and I wish you all luck in whatever you choose to do. I'll be keeping my livejournal to update you on life in college and I hope you do the same. E-mail me, write to me, call me, whatever, I'd always love to hear from any of you :)